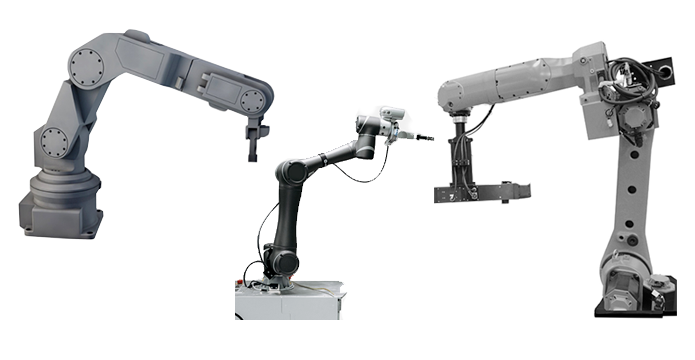 HandlingProcess™
offers a wide range of robotic solutions for your business.
Industrial robotics has transformed the manufacturing industry. Robots are used in any field of production to increase the quality and speed in production lines. Our robots are designed and built to be fully integrated to your automation specific tasks. Robotic arms and collaborative devices can run in any operative situation optimizing job flow in total safety conditions, with and without remote human presence.
CHOOSE FUTURE FOR YOUR INDUSTRY 4.0!
DISCOVER OUR SAFE, RELIABLE AND QUALITY SOLUTIONS